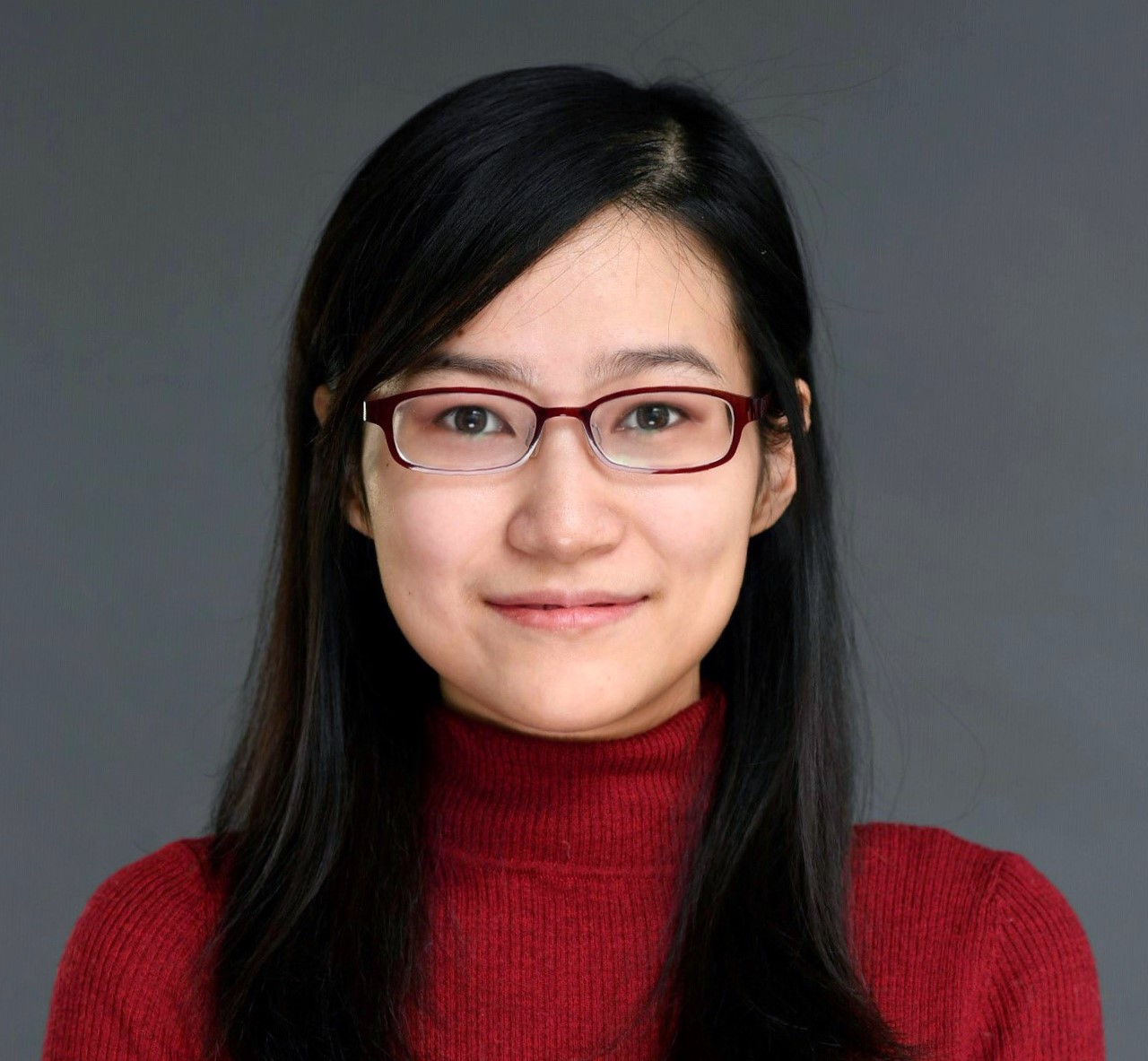 Google Scholar / Research / Teaching / Email: lweng@ucsd.edu
I'm open to collaborations with highly motivated students with strong machine learning and mathematical backgrounds!
For UCSD (current/admitted) students: Please fill out this form and contact me with your CV and research experience.
For Prospective (non-UCSD) students: Please apply direclty through our HDSI Graduate program, CSE Graduate program and indicate my name in your application. You are welcome to send me a note with your CV once you have applied.
Bio
I received my PhD (2020) in Electrical Engineering and Computer Science from MIT advised by Prof. Luca Daniel on the topic of Robust Machine Learning with focus on Neural Networks, and M.S. (2013) and B.S. (2011) degrees in Electrical Engineering from National Taiwan University advised by Prof. Tzong-Lin Wu and Prof. Peter Shiue on the topic of microwave circuits and combinatorics. Prior to UCSD, I spent 1 year in MIT-IBM Watson AI Lab and several research internship in Google DeepMind, IBM Research and Mitsubishi Electric Research Lab.
Teaching
DSC 210 Numerical Linear Algebra: Fall 2022, Spring 2022, Fall 2023

DSC 291 Trustworthy Machine Learning: Fall 2021, Spring 2023

Group
PhD Students: Tuomas Oikarinen, Yilan Chen

MS Students: Ge Yan, Divyansh Srivastava, Mohammad Ali Khan, Chung En Sun, Avni Kothari (with Berk Ustun), Anvita Srinivas, Akshay Kulkarni

Most recent works
Preprints
Publications (by topics)
Interpretable Deep Learning
Enhancing robustness of deep neural networks & AI safety
Quantifying Safety of Learning-based Self-Driving Control Using Almost-Barrier Functions
Z. Qin, T.-W. Weng and S. Gao
IROS 2022

Adversarially Robust Conformal Prediction
A. Gendler, T.-W. Weng, L. Daniel and Y. Romano
ICLR 2022

Robust Deep Reinforcement Learning through Adversarial Loss
T. Oikarinen, W. Zhang, A. Megretski, L. Daniel and T.-W. Weng
NeurIPS 2021

On Fast Adversarial Robustness Adaptation in Model-Agnostic Meta Learning
R. Wang, K. Xu, S. Liu, P.-Y. Chen, T.-W. Weng, G. Chuang and M. Wang
ICLR 2021

Fast Training of Provably Robust Neural Networks by SingleProp
A. Boopathy, T.-W. Weng, S. Liu, P.-Y. Chen, G. Zhang and L. Daniel
AAAI 2021

Neural Network Control Policy Verification with Persistent Adversarial Perturbations
Y.-S. Wang, T.-W. Weng, and L. Daniel,
ICML 2020

Robust Deep Reinforcement Learning through Adversarial Loss
T. Oikarinen, T.-W. Weng and L. Daniel
ICML 2020, Uncertainty and Robustness in Deep Learning workshop

Toward Evaluating Robustness of Deep Reinforcement Learning with Continuous Control
T.-W. Weng, K. Dvijotham2, J. Uesato2, K. Xiao2, S. Gowal2, R. Stanforth2, Pushmeet Kohli
ICLR 2020
Neural network robustness, Deep learning theory, and Foundation models
ConCerNet: A Contrastive Learning Based Framework for Automated Conservation Law Discovery and Trustworthy Dynamical System Prediction | [code]
W. Zhang, T.-W. Weng, S. Das, A. Megretski, L. Daniel and L. Nguyen
ICML 2023

Revisiting Contrastive Learning through the Lens of Neighborhood Component Analysis: an Integrated Framework
C.-Y. Ko, J. Mohapatra, S. Liu, P.-Y. Chen, L. Daniel and T.-W. Weng
ICML 2022

On the Equivalence between Neural Network and Support Vector Machine
Y. Chen, W. Huang, L. M. Nguyen and T.-W. Weng
NeurIPS 2021
Neural network robustness verification and certification (with provable guarantees)
Neural network robustness evaluation and estimation
Evaluating the Robustness of Neural Networks: An Extreme Value Theory Approach
T.-W. Weng1, H. Zhang1, P.-Y Chen, J. Yi, D. Su, Y. Gao, C.-J. Hsieh and L. Daniel
ICLR 2018

On extensions of clever: A neural network robustness evaluation algorithm
T.-W. Weng1, H. Zhang1, P.-Y Chen, A. Lozano, C.-J. Hsieh and L. Daniel
IEEE GlobalSIP 2018
Robust Regression and Robust PCA
Robust PCA through Robust Optimization
T.-W. Weng and L. Daniel
NeurIPS 2017, Women in Machine Learning Workshop (WiML)

Computing Least Trimmed Squares Regression to Certifiable Optimality
T.-W. Weng, R. Mazumder and L. Daniel
NeurIPS 2017, Women in Machine Learning Workshop (WiML)
Uncertainty Quantification in silicon photonics
Uncertainty Quantification of Silicon Photonic Devices with Correlated and Non-Gaussian Random Parameters
T.-W. Weng1, Z. Zhang1, Z. Su, Y. Marzouk, A. Melloni and L. Daniel
Optics Express, vol. 23, Issue 4, pp.4242-4254, 2015

Stochastic Simulation and Robust Design Optimization of Integrated Photonic Filters
T.-W. Weng, D. Melati, A. Melloni and L. Daniel
Nanophotonics, vol. 6, Issue 1, pp. 299-308, July 2016

A Big-Data Approach to Handle Process Variations: Uncertainty Quantification by Tensor Recovery
Z. Zhang, T.-W. Weng, and L. Daniel
IEEE Components, Packaging and Manufacturing Technology, Dec. 2016 (Best paper award)
Microwave circuits and Signal Integrity
A Novel Miniaturized Bandstop Filter Using Defected Ground on System in Package(SiP)
T.-W. Weng and T.-L. Wu
IEEE EPEPS, Tempe, Arizona, USA, Oct. 2012

Synthesis Model and Design of a Common-Mode Bandstop Filter (CM-BSF) with An All-Pass Characteristic for High-Speed Differential Signals
T.-W. Weng, C.-H. Tsai, C.-H. Chen, D.-H. Han and T.-L. Wu
IEEE Trans. Microw. Theory Tech., vol. 62, no.8, pp.1647-1656, Aug. 2014
Combinatorics
Hyperbolic Expressions of Polynomial Sequences and Parametric Number Sequences Defined by Linear Recurrence Relations of Order 2
T.-X. He, P. J.-S. Shiue, T.-W. Weng
Journal of Concrete and Applicable Mathematics, vol. 12, 63-85, 2014

Sequences of Numbers Meet the Generalized Gegenbauer-Humbert Polynomials
T.-X. He, P. J.-S. Shiue, T.-W. Weng
ISRN Discrete Mathematics, vol. 2011, Article ID 674167, 16 pages, 2011

On relations of Chebyshev polynomial, Morgan-Voyce polynomial, Fibonacci number, Pell number and Lucas number (in Chinese)
T.-W. Weng
Mathmedia, v.34, no. 4, p.31-42, 2010